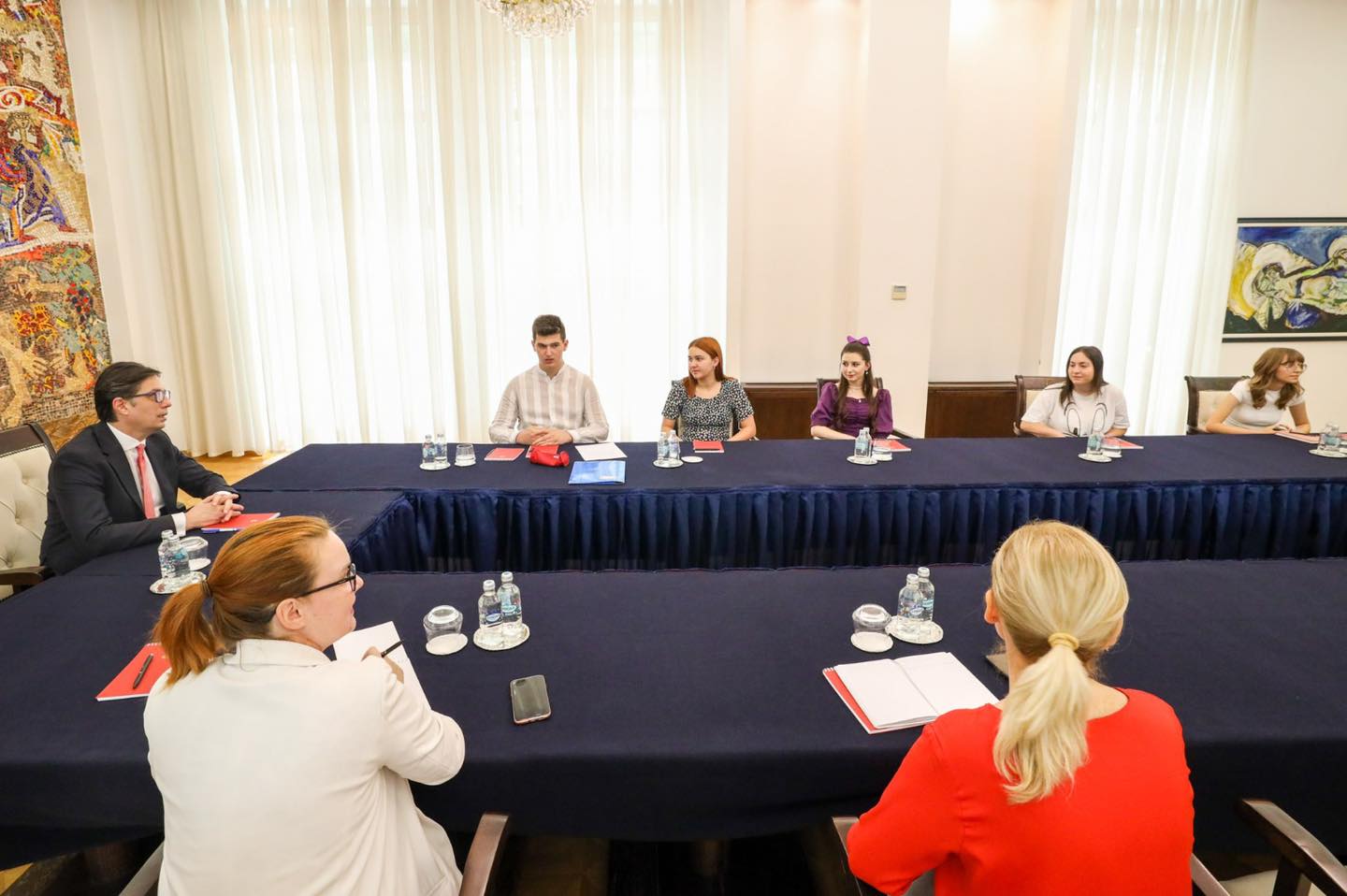 Who are we?
The Union of High-School Students of North Macedonia (Сојуз на средношколци на – ССРСМ / Unioni i Nxënësve të Shkollave të Mesme – UNSHM) is the only nationwide representative body of high-school students in the country. The Union is a unique structure run by high-schoolers for high-schoolers, and therefore possesses a wealth of knowledge and information exclusive to the organisation. As the sole representative of Macedonian high- school students, it is a key player in the policy-making on education and youth matters, representing the voice of secondary school students before decision-making bodies, political institutions and other stakeholders in the field of education. The protection of students' rights must be ensured in North Macedonia. The organisation takes initiative of cooperation and dialogue between representative bodies for students, teachers, school principals and other institutions possessing political power. In this process, we play a key role in widening the well-represented narrow perception of education. In our eyes, the matter of education can never be tackled without, in parallel, tackling society as a whole - education is not a static fragment of society, but a process constantly shaping society.
Our history
Founded in November 2017 in Tetovo, we started as a non-profit, independent, nonpartisan student grassroots movement in the Polog region. The next three years marked the work of spreading the Union to the entirety of the country, as well as advocating for blended learning and adapting the state matura to the pandemic. The Union unites high-school students of all the ethnicities and faiths of North Macedonia in all regions of the country.
The Union elected its new leadership on 29 May 2021 for a two-year term. The current administration persuaded the authorities to re-open the schools for both semesters of the school year. It has also prepared two draft Bills that will make public transport free for all high-school students and regulate student councils for the first time in the country's history. Since April 2022, the Union is a candidate for OBESSU membership.